GLOBAL MARINE, ONSHORE INDUSTRIAL & CONSUMER PRODUCTS
DEMAND THE WORLD'S MOST EFFECTIVE FUEL TREATMENT AND ADDITIVE TECHNOLOGIES
IF YOU ARE FACING A CHALLENGE WITH YOUR FUEL, IT IS HIGHLY LIKELY THAT WE CAN HELP YOU OVERCOME IT!
POWER RESEARCH INC.
ADVANCED FUEL TREATMENT
GLOBAL MARINE
PRI is a world class provider of fuel treatment solutions to more than 250 commercial shipping companies across the globe. Verified under the strict testing protocol of Marpol Annex VI, PRI thermal stability chemistry for heavy fuels boosts peak firing pressure while preventing damaging engine space deposits, and significantly reduces emissions.
ONSHORE INDUSTRIAL
Proven emissions reduction in oil-fired power plants and preservation of reserve distillate fuels in long term storage are but two of the many reasons why onshore facilities rely on PRI to meet mission critical fuel challenges worldwide. PRI treatments provide low cost solutions to optimize fuel quality and performance.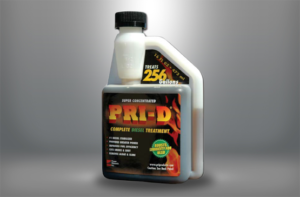 CONSUMER PRODUCTS
Our vision at Power Research Inc. is to provide the consumer market with the same industrial grade chemistries used in our large industrial applications. Our philosophy is that the consumer has the right to enjoy the same full benefit package that PRI provides to industrial clients. The realization of our efforts is PRI-D for diesel, and PRI-G for gasoline.
PRI PRODUCTS, INC.
MISSION STATEMENT

Knowing that our company, Power Research Inc., produces progressive chemical products that enable the consumer to benefit financially and environmentally, we are committed to reach as many individuals and companies as possible to introduce our "world friendly" PRI Products, and to encourage their use. In so doing, we at Power Research inc. will, with good conscience, contribute to a stronger planet, financially and ecologically, for the good of all. – Wanda E. Lewis, President & CEO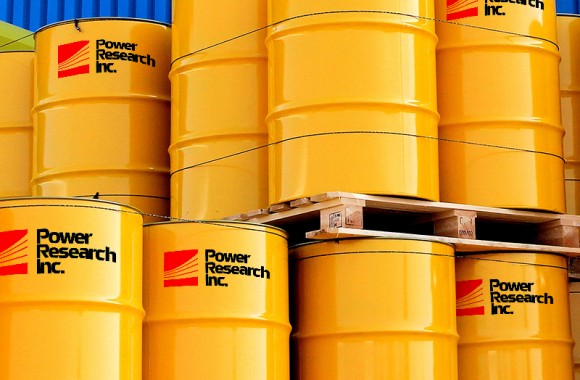 WE ARE COMITTED TO REACH AS MANY COMPANIES AND INDIVIDUAL FUEL USERS AS POSSIBLE TO INTRODUCE OUR PRI GREEN FUEL PROGRAM.
We at Power Research Inc. know that you are interested in conserving and protecting your personal assets and wellbeing, and that of your company. We are on a mission to produce progressive products that will enable you to benefit financially, conservatively and environmentally.
Our PRI products are created to cover a wide range of conservation by addressing the universal usage of petroleum fuel and the effects of its usage.
Heavy Fuel
PRI-RS is a scientifically designed additive chemistry formulated to successfully overcome the challenges associated with today's heavy fuel oil qualities worldwide.
Diesel
PRI-D is a super concentrated, complete fuel treatment that improves all diesel fuels, including ultra-low sulfur diesel (ULSD), providing maximum fuel performance.
Gasoline
PRI-G is a super concentrated complete fuel treatment that improves any type of gasoline, including the latest E-10 blends,enabling maximum performance.
WHAT THEY HAVE TO SAY ABOUT PRI
"After treating with PRI Advanced Fuel Treatments, both fuel tanks were retested. The results that PRI delivered were on point with our expectations as proven through independent lab testing. PRI significantly raised the fuel stability rating of both tanks, increased the cetane rating of the fuel and eliminated all microbial infestation."
Motorola Midrange Networks
"You pointed us to the cost effective solution of using PRI-D as fuel treatment. This saved us over twenty thousand dollars by not having to dispose of the bad fuel. Now with regular fuel treatment we have reduced boiler maintenance due to less soot and fuel sludge."
United States Coast Guard
TENNESSEE VALLEY AUTHORITY
"1.8 million gallons of fuel has been fully treated with PRI-D as per its specifications, and we have re-sampled the tank and tested the fuel. The Dupont Pad rating with PRI-D treated fuel went from a 17 to a 3, fully meeting TVA specifications."
THE WORLDS MOST EFFECTIVE FUEL TREATMENT AND ADDITIVE TECHNOLOGIES
If you are facing a challenge with your fuel, it is highly likely that we can help you overcome it.